Largest Producer of Shotgun Instructional Videos in the World -- Developer & Exclusive User of the "EYE-Cam"

Leo Harrison, Proven Techniques for Singles and Handicap Trap
This DVD pulls together a collection of Leo's personal proven techniques to help you consistently shoot "Singles for the Glory" and "Handicap for the Gold". Whether you are new to trapshooting or a seasoned veteran, the tips on fundamentals, form, eye focus, and hold points will give you the tools you need to improve your own style and to consistently enhance your performance. Leo not only tells you what he does and why, he also shows you what he sees through slow-motion over the shoulder shots and the use of the EYE-Cam, which lets you look down Leo's gun barrel.
1 hour, 30 minutes
$59.95 ea.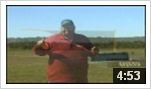 Preview Video

Leo Harrison, Doubles Techniques and My Mental Game
This DVD delivers an insight into Leo's mental process. Preparation, concentration and performance under pressure are topics that become increasingly essential as your competitive level rises.
Also included in this DVD is a station by station analysis of Leo's doubles techniques. Using the EYE-Cam and over the shoulder camera shots, you too can see Leo's viewpoints for each pair, so you can shoot Doubles for Fun".
1 hour, 10 minutes
$59.95 ea.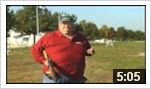 Preview Video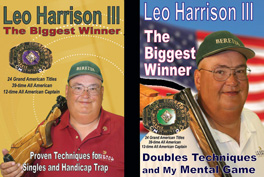 Leo Harrison lll, Trap Set
Both of the above Leo Harrison Trap DVDs, Save $10.00
3 Hr. and 15 Min.
$109.90 ea.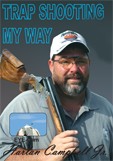 Harlan Campbell Jr's. Trap Shooting My Way
Harlan has been on the all-American Trap team ten years, four years as captain. Harlan has over 30 Grand American titles and was All-Around Champion in 2001. Harlan spends over 200 days each year giving trap-shooting clinics. He is probably the most sought after trap shooting instructor in the sport today. The use of the EYE-Cam makes every shot seem as if you were there.
Shooting better scores is a choice, and this DVD will help you become a better trap shooter.
$59.95 ea.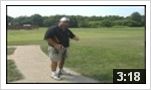 Preview Video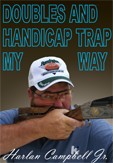 Harlan Campbell JR's. Handicap and Doubles Trap My Way
Harlan builds on the fundamentals presented in the singles DVD by explaining what changes need to be made to your game while moving back on the handicap line. The second half of the DVD covers the exciting game of doubles trap. This is a much faster game, but with Harlan's help and instruction you will find the game much easier. The hold points are different in doubles, but the EYE-Cam will help you understand the differences and how to move to the second target.
$59.95 ea.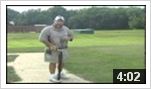 Preview Video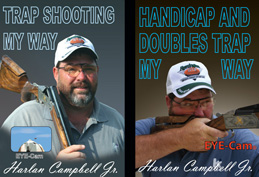 Harlan Campbell, Trap Set
Both of the above Harlan Campbell Trap DVDs, Save $10.00
3 Hr.
$109.90 ea.

Direct inquiries to sales@sunriseproductions.us
This site designed and maintained by AIMS Computer Systems